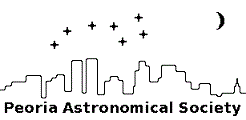 Current sky conditions for Peoria, IL:

Join the Peoria Astronomical Society!
---
Membership
Membership to the Peoria Astronomical Society is open to anyone with an interest in astronomy. We are a family oriented club and sponsor various activities throughout the year to encourage family involvement. Annual dues are $30.00 per family per year. Benefits of membership include:
Subscription to our newsletter, "Starlite"
Membership in the Astronomical League
Subscription to the Astronomical League's newsletter, "The Reflector"
Membership in the Peoria Academy of Science
Use of the society's numerous telescopes
The option to become a key holder to any of our observatories
The option to join the PAS email list
Fellowship with other amateur astronomers whose eyes are turned to the stars!
Interested in joining? Simply download the printable membership application and mail it in!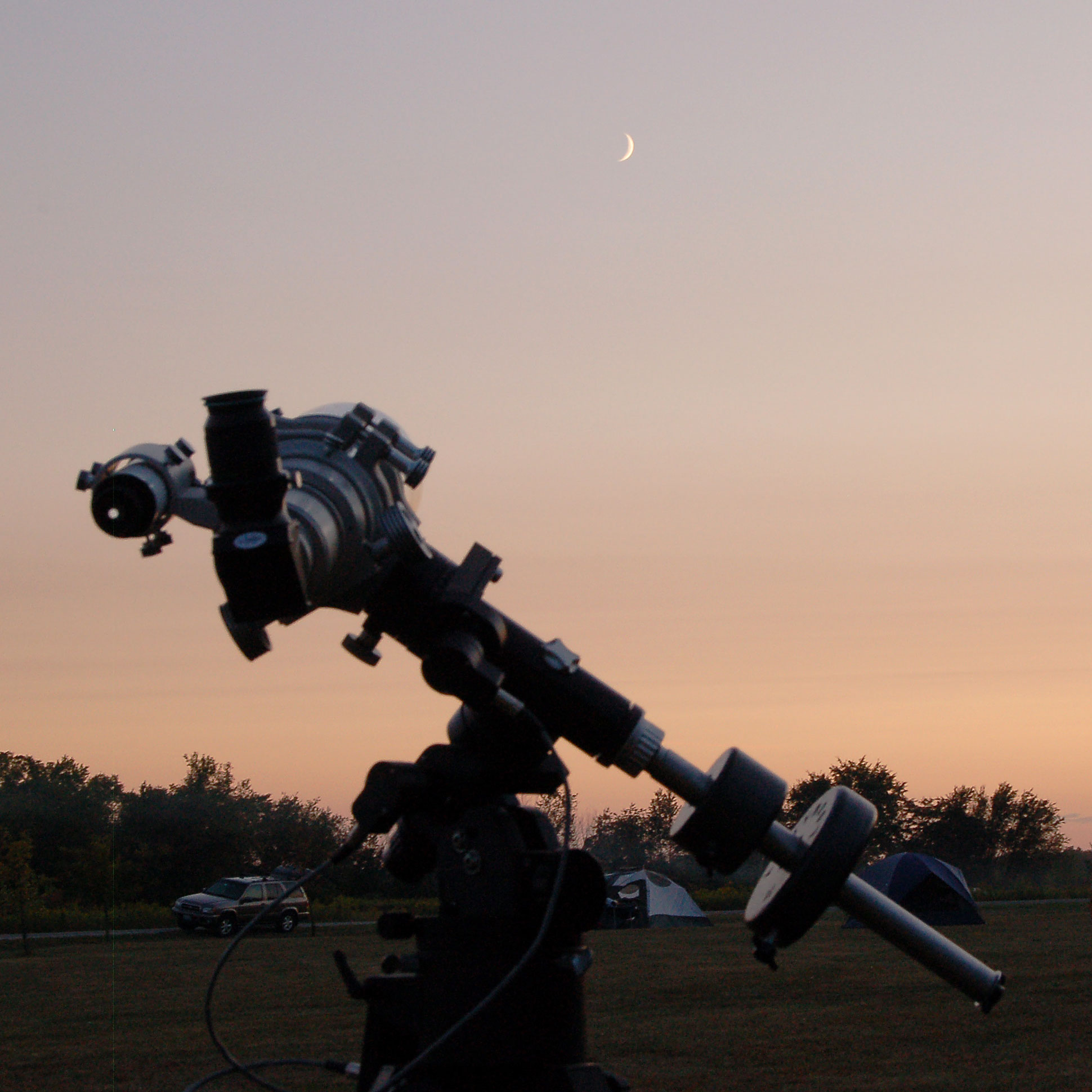 The "TMB" telescope shows excellent views of a crescent moon
---

Visit us on Facebook Peoria Astronomical Society, PO Box 10111, Peoria, IL 61612-0111 Revision: 7/1/2016
Please report issues with this page to the website manager.